Why Choose A Houston Brokerage Firm To Achieve Your Real Estate Goals
July 08, 19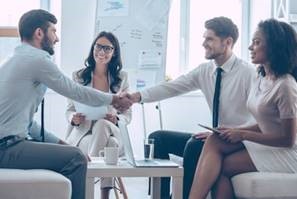 Buying and selling commercial real estate can be a very competitive market. If you own multiple properties or just need to free up time for other business engagements, why not let a licensed brokerage firm handle the logistics of your commercial real estate? For instance, the professionals at LandPark Commercial know the ins and outs of buying and selling commercial property. A brokerage firm has the ability to market your property using specific marketing strategies. A professional brokerage firm handles written contracts, overseeing sales, and the daily operations associated with commercial real estate management. In essence, a brokerage firm believes in putting in the hard work so you won't have to. Freeing up your time gives owners the opportunity to focus on capitalizing on their commercial property investment.
Do I Need A Brokerage Firm For My Commercial Property?
A brokerage firm can give commercial property owners insight on how to make their property attractive for potential buyers which can accelerate their listings and increase their showing opportunities. The focus is long-term clients or perspective buyers with deep pockets with the help of a brokerage firm. As professionals, a brokerage firm will help you to make the right choice based on a guaranteed ROI and results that benefit the client.
LandPark Commercial: Superior Commercial Real Estate Brokerage Firm
LandPark Commercial is confident in the team we've put together for your commercial real estate business needs. We provide excellent customer service to both tenants and ownership. As Houston's premiere brokerage firm, we're excited about navigating the vast region of commercial real estate for our customers. LandPark Commercial is dedicated to working on your behalf. Whether it's short-term solutions or long-term goals, we're there to help. Our valued client, president and CEO, Cody Schuldt says, "LandPark Commercial is extremely helpful and accommodating." Don't risk lagging behind your competitors. You're encouraged to contact us at LandPark Commercial to discuss your commercial real estate goals today.