CORPORATE LEADERSHIP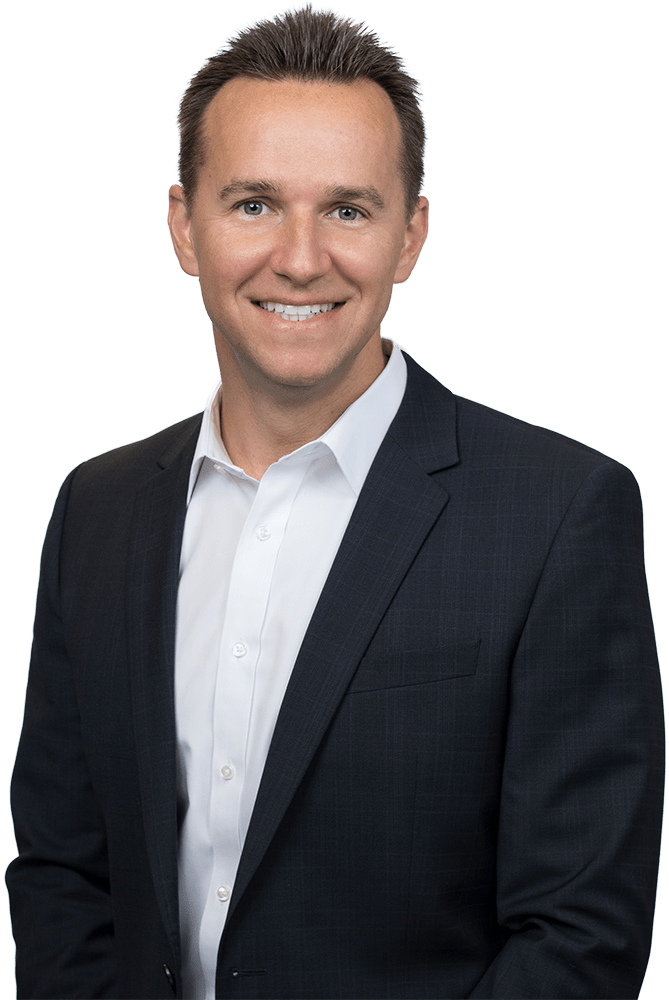 Mr. Wall serves as Chief Executive Officer for LandPark Advisors, LLC. He has over a decade of experience in the commercial real estate and investment brokerage industry with a specific expertise in acquiring and structuring complex commercial real estate transactions, which includes the acquisition of real estate operating companies. Mr. Wall has a broad base of experience ranging from identifying and structuring acquisition opportunities to asset and property management, refinancing existing debt, sophisticated loan work outs, partnership recapitalizations, and dispositions. He has a wide range of geographic market exposure, with an extensive investment and development background in institutional and entrepreneurial environments including one publicly traded company and a publicly traded self-storage and multi-family REIT. Prior to his public company experience, from 2003 to 2007, Mr. Wall was involved with privately syndicating over 7,000 residential units throughout California, Washington, Arizona, Nevada, and Florida. During this period, his responsibilities included sourcing and closing over $650 million in value-add apartment opportunities while simultaneously disposing of approximately $250 million. One of his key accomplishments was identifying and closing a seven asset (1,215-unit) off market multi-family portfolio in Seattle, WA valued at $97 million.
From 2001 to 2002, Mr. Wall worked as the Acquisitions and Development Financial Analyst for a privately held multifamily group with more than 22,000 units under ownership and third party management in over 145 apartment communities throughout California, Nevada, and Utah.
He received a Bachelor of Science Degree from Marshall School of Business from the University of Southern California with a concentration in Real Estate Finance in 2001 and currently holds a California Real Estate Broker's License. Mr. Wall is an active participant with the following organizations: USC Alumni Association, Self Storage Association (SSA), Inside Self Storage (ISS), California Self Storage Association (CSSA), National Multi-Housing Council (NMHC), ALM Real Estate Media Group/Real Share, Urban Land Institute (ULI), National Apartment Association (NAA), and Real Estate Investment Securities Association (REISA).
Expand Bio
Collapse Bio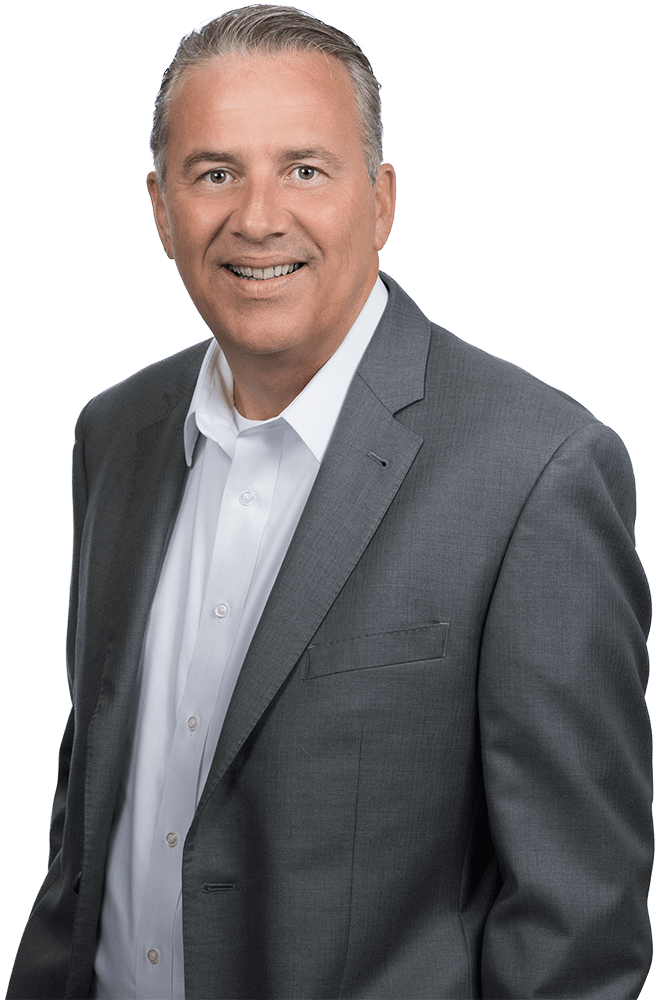 Mr. McGrath has been active in commercial real estate for over 30 years and has extensive asset management, leasing, dispositions, corporate real estate, and property management experience. He excels at providing creative solutions to industry challenges and has extensive experience with office, retail, industrial, and self-storage properties. Prior to joining LandPark, Mr. McGrath served as President of a publicly traded real estate company and was responsible for evaluating and implementing pro forma performance, meeting target leasing goals, and overseeing the Asset Management, Property Management, and Leasing Operations for over 120 properties throughout the country including office, retail, self-storage, student housing, multi-family and assisted living facilities. He currently holds a Texas Real Estate License and has held the CCIM designation since 1993.
Mr. McGrath co-founded Right Move Storage, LLC with a focus on providing effective operational services for self-storage properties throughout the United States. In forming Right Move Storage, he put together a team with a proven track record of maximizing asset performance, resulting in improved property net operating income (NOI) and asset valuation for its clients. Through marketing efforts, hard work and years of experience, the Right Move team has repeatedly turned underperforming assets into the most successful facilities in their communities.
Mr. McGrath has frequently been asked to speak on the subject of commercial real estate investments, marketed conditions, and tenant-in-common structures. Most recently, he participated on a panel with 7 other speakers on a question and answer panel in front a group of more than 350 investors in Seattle, Washington.
Mr. McGrath has previously served on the Board of Directors of the Houston Association of Realtors' Commercial Services Division. He is highly involved in the community and has served as President of the First Colony Youth Basketball Association and has previously served on the Board of Directors of the First Colony Pony Colt League as well as the First Colony Little League. He is also a National Advisor on the Houston Advisory Board through the International Leadership Foundation.
Expand Bio
Collapse Bio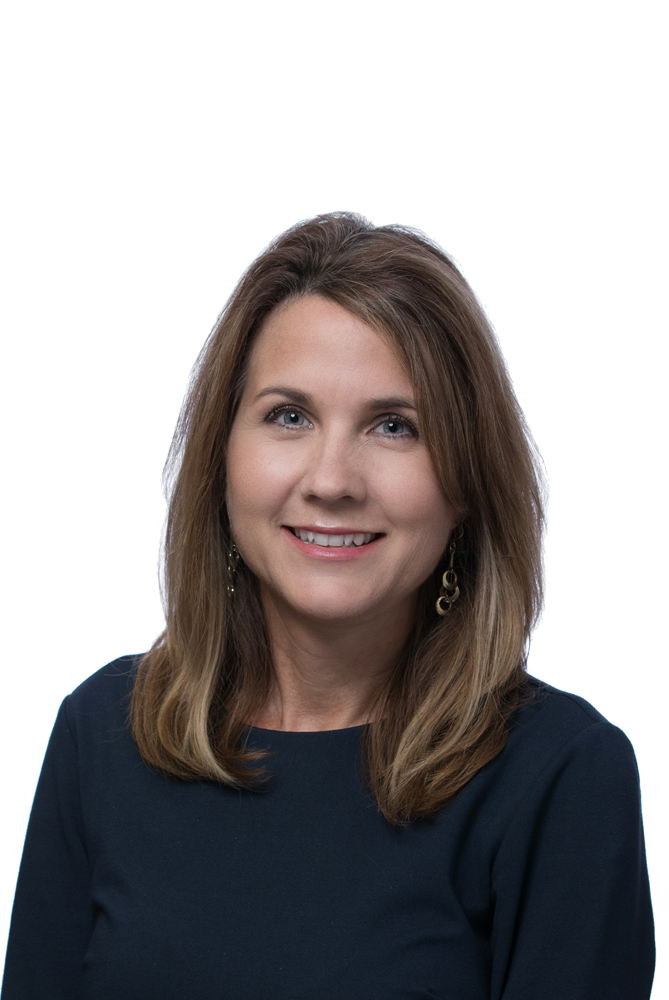 Jackie Thomas currently oversees the property management and operations for the Houston commercial portfolio of approximately 1.6 million square feet. With over 20 years of commercial real estate experience, Jackie has extensive experience in asset management duties including financial analysis, budget development, organizational management, client relations, direct management and leasing activities as well as construction/project management. Prior to joining LandPark Commercial, Jackie was Sr. V.P. for the Commercial Division of Asset Plus Corporation where she handled a large portfolio of investments for both third party and company owned assets. In addition to portfolio oversight, she was responsible for organizing extensive due diligence packages for numerous company acquisitions, major construction rehab for newly acquired assets and provided supervision and oversight for a new medical office development in San Antonio.
As Asset Manager, she is responsible for analyzing and implementing activities that will add value to each property under management and to the portfolio of properties as a whole with an emphasis on long-term appreciation of the property as well as short-term cash flow. With direct oversight of Operations, she will work closely with the property owner to achieve their goals and objectives, mindful of changing market opportunities and economic factors affecting tenancy and financial developments that can lead to alterations in the physical or financial structure of the project itself.
Jackie is a Texas Real Estate Broker and currently holds a CPM® designation.
Expand Bio
Collapse Bio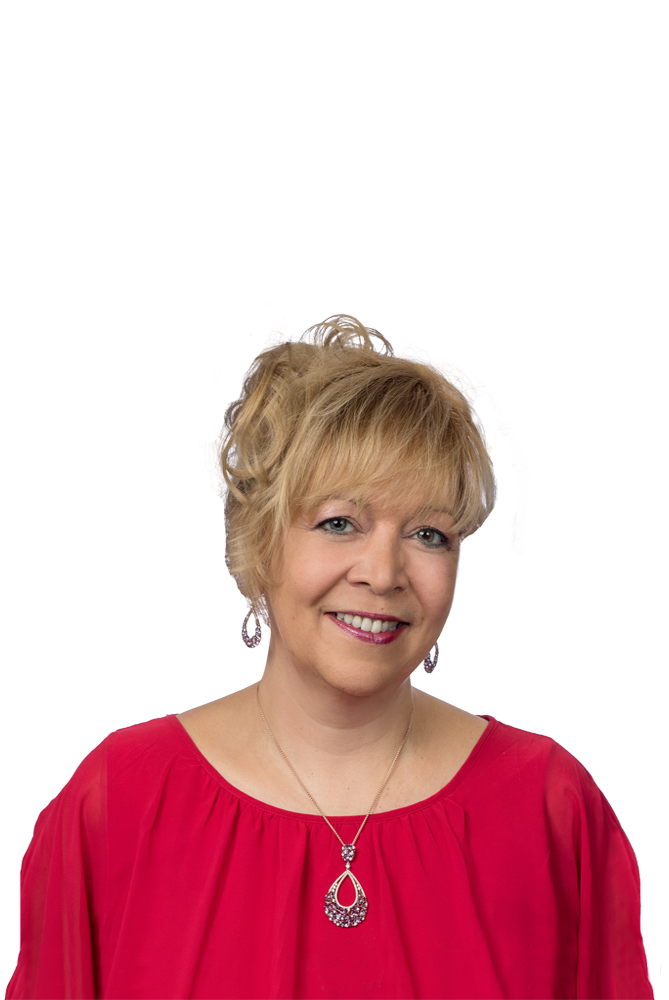 Ms. Werlinger has been in the commercial real estate accounting industry for over 20 years. She began her career as an Accounts Payable/Receivable Clerk while working for her accounting degree then quickly moved up to Controller managing a staff of several employees. Ms. Werlinger has extensive experience in all aspects of real estate accounting including following GAAP (Generally Accepted Accounting Principles) and SOX (Sarbanes–Oxley Act of 2002) standards to maintain the integrity of the financial data. She has a very strong ethical background and enforces policies and procedures to ensure all activity is accurate and accounted for. In addition, Ms. Werlinger implements internal control practices to avoid any potential fraudulent activity under her management. She has worked with various audit firms and understands the necessary procedures to validate recorded entries and pass audit testing. She graduated from University of Phoenix with a BA in business accounting in 2010 and an Associate degree in Accounting from Bryant & Stratton College in 1998.
Expand Bio
Collapse Bio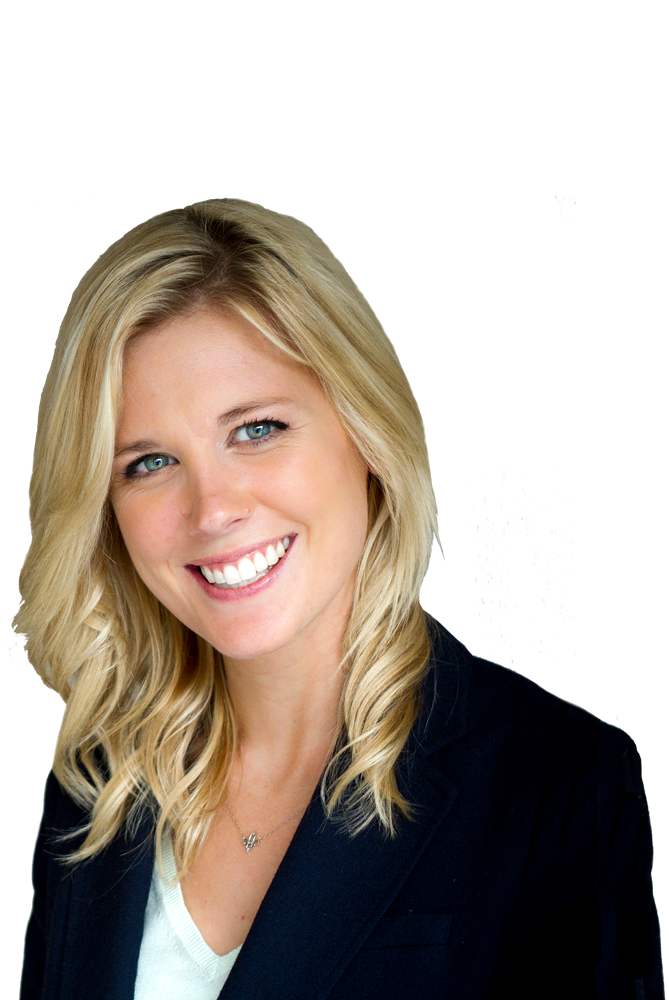 Kelly develops and manages all marketing initiatives and corporate branding for LandPark Advisors, LLC.
Kelly brings 17-years of experience in brokerage, branding, marketing, placemaking and development of commercial and residential real estate. Working with trailblazers in urban development on Mixed-Use and Traditional Neighborhood Developments (TNDs) as well as leading global commercial real-estate firms gave Kelly a more thoughtful, creative, innovative and holistic approach to traditional real estate marketing and sales. Building timeless brands and increasing value of assets are both her core competencies and passion.
Kelly attended Louisiana State University and holds a Bachelor of Science in Interdisciplinary Studies from University of Central Florida. She was in the inaugural class of the ICSC John T. Riordan School for Retail Real Estate Professionals in Miami, placing first in the Aventura Mall Redevelopment Case Study. She is an advocate for Leukemia & Lymphoma Society Team in Training and Endometriosis Foundation of America.
Expand Bio
Collapse Bio
PROPERTY MANAGEMENT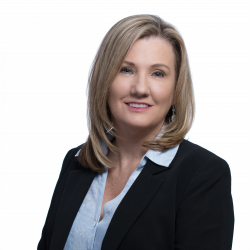 With over 13 years in the industry, Tricia brings a diverse background as a property accountant, assistant property manager and property manager. Prior to joining LandPark, Tricia held a long-tenured position with McCord Development assisting with a five building portfolio and was retained by Griffin Partners for several years after they purchased the portfolio. Most recently, she managed an office and industrial portfolio with NAI Partners.
Tricia is results driven, forward thinking, and a solid professional. She has exceptional skills in tenant relations, budget preparation, monthly financial reporting, maintenance and mechanical systems, tenant construction, capital improvement oversight and building operations.
Expand Bio
Collapse Bio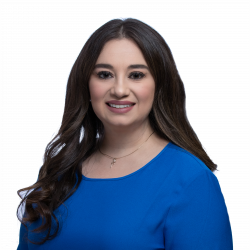 After more than ten years in the higher education and legal industries, Victoria decided to pursue a career in commercial real estate in 2012. Victoria joined LandPark Commercial in June 2016 as an Assistant Property Manager. With her keen attention to detail and critical thinking skills, she has transitioned well in to the ever-changing field of commercial real estate. Victoria is now Property Manager for five properties, totaling approximately a half million square feet, in the Sugar Land/Stafford area.
Victoria received her business degree in Management from Bauer School of Business at the University of Houston and her Master of Science degree in Health Studies from Texas Woman's University. She is currently licensed by the State of Texas as a Real Estate Sales Agent. Victoria is also a proud alumni member of Kappa Delta Chi Sorority, Inc., and in her free time, she enjoys spending time with family, volunteering, watching sports and spoiling her Catahoula hound mix, Maxine.
Expand Bio
Collapse Bio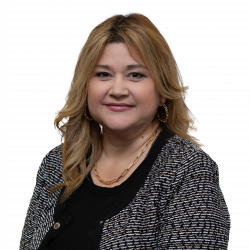 Pamela joined LandPark Commercial in January 2020 as an Assistant Property Manager. Pamela is a collaborative leader with expertise in commercial real estate, including vendor relations, budgeting, tenant services and collections. With more than 20 years' experience leading real estate activities, she is well adept in streamlining operations, revenue generation and building productive business relationships. Pamela has been promoted to Property Manager and oversees the Westchase portfolio with over 600,000 s.f. office/industrial space.
Her commitment to superiority in productivity and efficiency coupled with her leadership competencies position her to thrive for this challenging capacity. During her career, she has been repeatedly recognized for her performance and ability to surpass goals and deliver consistent results.
Pamela holds her Texas Real Estate License and is a Notary with the State of Texas. When Pamela is not at work she is enjoying her family and friends, traveling and attending Astros and Texans games whenever possible.
Expand Bio
Collapse Bio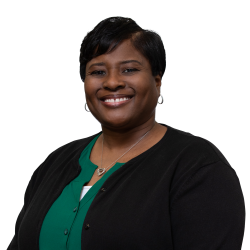 Tarra is an Assistant Property Manager with over eight years of experience. Tarra specializes in administrative technology and is responsible for educating other employees on aspects of a high-rise building. Tarra is very knowledgeable on safety and property work orders as she loves keeping her tenants happy and satisfied. She is a individual who is such a team player. Her ability to multi task, show great customer service and get a job done is remarkable.
Tarra is very powerful as her positive attitude and tireless energy to encourage others to work hard and succeed. She is such a support for all supervisors and building engineers as she oversees and maintains all aspects of the buildings. She helps manages building codes for the City, collections of rents and COI forms, submitting and approving invoices and interpreting abstract leases and contracts for tenants move-ins to ensure they are taken care.
Tarra always has a smile on her face and a friendly hello to all. Tarra is inspired daily by her husband and their children, in her free time, Tarra likes to listen to music but overall her grandchildren are her favorite to hang out with.
Expand Bio
Collapse Bio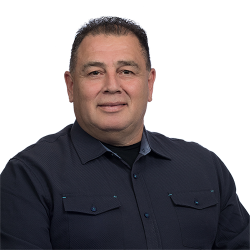 Ricardo Revelo is a highly skilled, loyal, and highly dedicated head of our building maintenance staff. His extensive experience includes air cooled chillers, centrifugal, Flakt Fans, pneumatics, water tube and fire tube boilers along with various Energy Management Systems. He is responsible for oversight of all preventative maintenance, troubleshooting and mechanical operations, and works closely with the Property Managers. Under his leadership and direction, our maintenance crew keeps our buildings running smoothly and our grounds and landscaping beautiful.
Expand Bio
Collapse Bio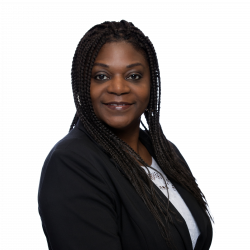 With more than 20 years of experience in the oil, gas, and real estate industries, Louise has a proven track record of senior-level executive support, management, and training. As the first line of communication, Louise intuitively approaches problem solving and streamlines processes to maximize efficiency. She is committed to excellence in service and fosters professional relationships within LandPark. Louise received her Texas Real Estate License in 2022.
Expand Bio
Collapse Bio
RIGHT MOVE STORAGE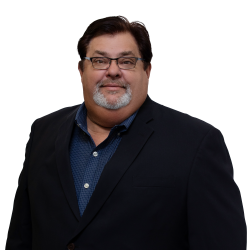 Mr. Kelley brings over 34 years of successful operations experience to Right Move Storage. While he has focused primarily on self-storage management for over twenty years, he also has a background in retail, hotels, and restaurants. His extensive knowledge, background and work ethic have produced exceptional results for his storage properties and clients. In 2013, Mr. Kelley became co-founder and President of Right Move Storage, a full-service self-storage management company based in Houston, Texas and operating in 6 states.
Right Move Storage has experienced rapid growth since 2013 and is now ranked as the number eighteenth property management company in the United States with over three million square feet of storage space under supervision.
Mr. Kelley assembled a team of seasoned storage industry veterans who handle every aspect of the self-storage industry. His vision for Right Move Storage is to provide a premier management platform focused on improving operations, driving revenues, and growing NOI and value for its clients. The company is at the forefront of using the most current technology to differentiate its platform from the competition and to add value to their client's properties.
Prior to founding Right Move Storage, Mr. Kelley was Vice-President of the storage division for American Spectrum Realty Management, a publicly traded real estate firm. He was charged with building a self-storage brand from scratch and overseeing the management and turnaround of a distressed storage portfolio of thirty properties. Over 3 years, Mr. Kelley strategically planned and successfully completed the management takeover of an additional twenty properties covering six states.
Mr. Kelley joined Public Storage in 2001 as District Manager, where he won several awards and was recognized nationally for his results. He previously worked with established brands such as Popeye's, Boston Market, and Diedrich Coffee/Gloria Jeans Coffees in District, Regional, and National capacities. Mr. Kelley is a graduate from the University of Houston's Conrad Hilton College of Hotel and Restaurant Management.
Expand Bio
Collapse Bio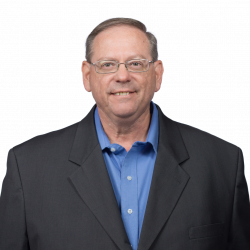 Todd Gresky joined the Right Move Storage team in August 2017 overseeing and assisting with the operations leading to increased occupancy, revenue, Net Operating Income and property values while streamlining operations for the Storage Division.
Todd joined Right Move Storage with 10 years' experience in the self-storage industry, most recently as Vice-President Asset/Operations at a publicly traded company. Todd started his self-storage experience with 4 years as a top performing District Manager with Public Storage, a public company.
Before joining the Self -Storage industry, Todd had over 20 years of Multi-Unit Management experience in the Retail Sales industry.
Along with his career knowledge, he has a Bachelor's Degree in Business Management having graduated with honors from Texas Christian University.
Expand Bio
Collapse Bio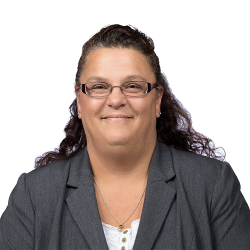 Kimberly (Kim) joined Right Move Storage in March 2017 as a Regional Manager. She currently oversees storage facilities in Texas, South Carolina, Louisiana, Arizona, and California and has over 15 years of experience in Customer Service, Retail Sales, and Office Management. Kim began her career in the Self-Storage industry in 2007, which includes Property Management and Training. Kim attended Keiser University in Port Saint Lucie, Florida.
Expand Bio
Collapse Bio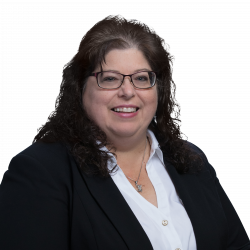 Elizabeth (Liz) joined the Right Move Storage team in January 2018. She currently assists in the overseeing of storage facilities within the Right Move Storage portfolio. Liz brings 25 years of Retail Management and customer service supervision experience which includes 10 years of multi-unit supervision roles. Liz also brings several years of multi-unit training experience. She attended North Harris County College in Houston, Texas.
Expand Bio
Collapse Bio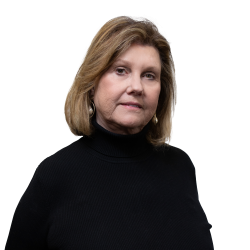 Grace Combs joined the Right Move Storage Management TEAM as a Regional Manager in August 2021. Grace currently supports properties in the Houston, San Antonio and Fort Worth, TX Markets. Grace comes to Right Move Storage with 20 years of extensive experience as a multi-unit manager in the retail sales sector and her expertise includes recruiting, team development, Human Resources, training, P&L Management, bench building and strategic succession planning. Grace has a passion for the customer and recognizes that consistent and sustained revenue growth is driven through an amazing customer experience.
Grace has taken underperforming teams and developed a culture of results driven individuals through her hands on approach with her TEAM. Grace is a true advocate of the TEAM and inspires individuals to realize talents and capabilities they did not recognize in themselves. Grace is a competitive leader that brings experience in leading top performing retail teams to Storage Management.
Grace's focus is to lead a TEAM that is operationally sound to increased occupancy, revenue, net operating income and enhanced property value while inspiring her Property Managers to grow in the knowledge of their busines.
Expand Bio
Collapse Bio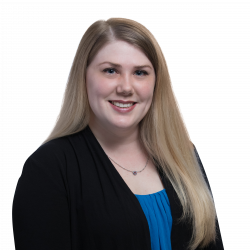 Ms. Sipes has been an accountant in the storage real estate industry for 10 years. She began her career as a full cycle bookkeeper while finishing her accounting degree and quickly moved up to senior storage accountant. Ms. Sipes has extensive knowledge in all aspects of storage real estate accounting. She graduated from Sam Houston State University with a BA in 2008.
Expand Bio
Collapse Bio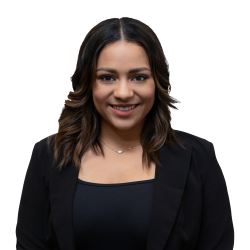 Ashley Veitch joined the Right Move Storage Accounting department in 2019 as Jr. Storage Accountant. Prior to joining Right Move Storage, Ashley worked in the logistics industry primarily handling analytic reporting. Ashley has a strong background in detailed data reporting which enabled her to easily transition to the field of Accounting.
Expand Bio
Collapse Bio