Unveiling The Park Executive Suites: Your Gateway to Unparalleled Business Success
October 23, 23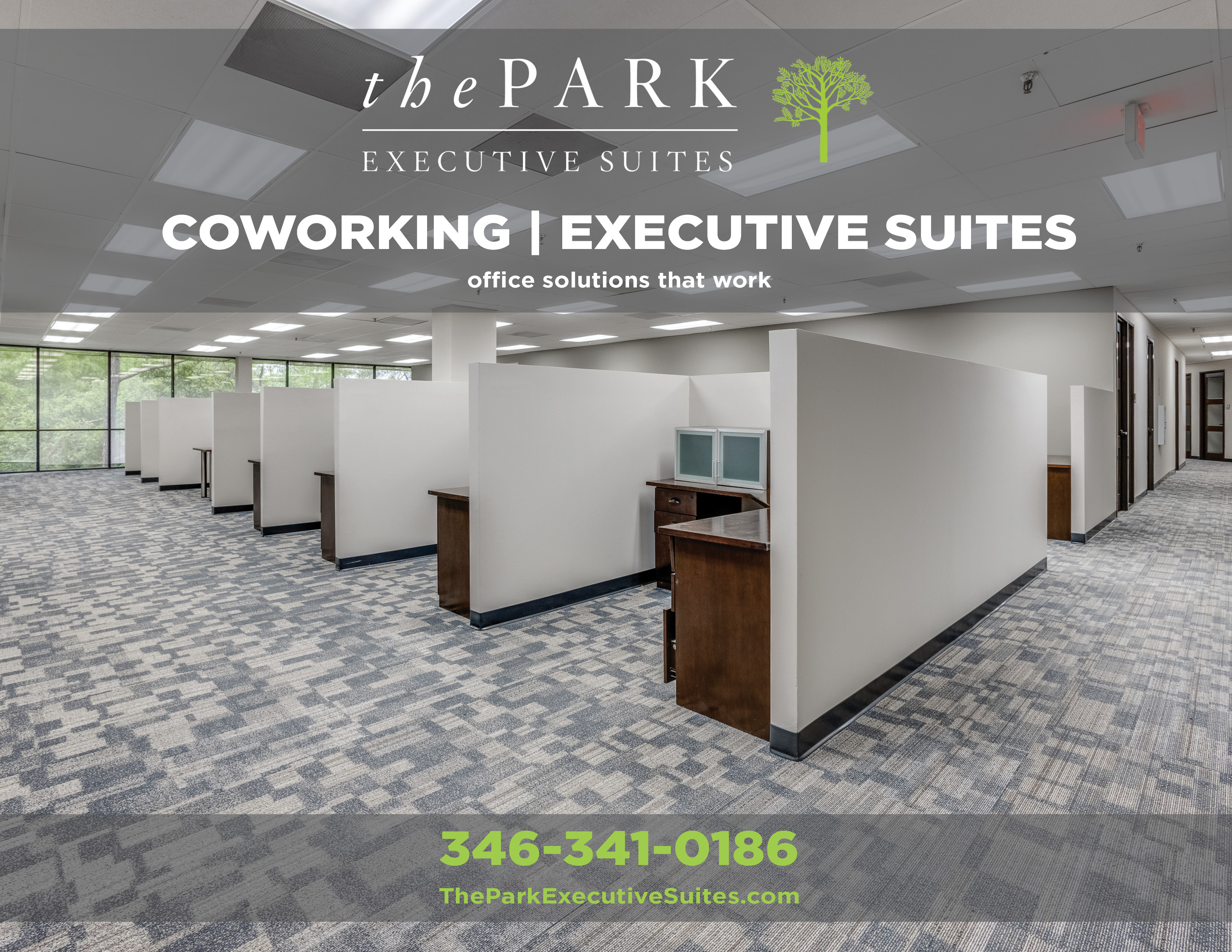 Welcome to The Park Executive Suites blog, where we are thrilled to embark on a journey of innovation, collaboration, and success. As the Business Services Manager, I am excited to share the unique offerings and opportunities that await you in our newly formed executive suite in Stafford, TX.
A Space Redefined:
At The Park Executive Suites, we've meticulously designed a workspace that transcends traditional office environments. Our suites boast modern architecture, cutting-edge technology, and a welcoming atmosphere that fosters productivity and creativity. Whether you are an established enterprise, a startup, or a freelancer seeking a dynamic workspace, we have tailored solutions to meet your needs.
Location Matters:
Strategically situated in the vibrant community of Stafford, our executive suites provide easy access to major highways, dining options, and recreational facilities. This prime location is not just about convenience—it's about positioning your business at the heart of a thriving business ecosystem.
Flexible Solutions for Every Business:
We understand that one size does not fit all. That's why we offer a range of flexible leasing options to accommodate businesses of all sizes. From private offices to collaborative workspaces, our suites are designed to adapt to your unique requirements. Our commitment is to provide an environment that enables your business to thrive and evolve.
State-of-the-Art Amenities:
In today's fast-paced business landscape, having the right resources is crucial. At The Park Executive Suites, we've invested in state-of-the-art amenities to support your business operations. High-speed internet, modern meeting rooms, and professional reception services are just a glimpse of what awaits you.
Community and Networking:
Beyond providing a physical space, we believe in creating a community where businesses can connect, collaborate, and grow together. Our regular networking events, workshops, and collaborative initiatives are designed to foster meaningful connections that go beyond the office walls.
Stay Tuned for Exciting Updates:
This blog will be your go-to source for updates, insights, and tips on navigating the dynamic world of business. From industry trends to success stories within our community, we're committed to keeping you informed and inspired.
Thank you for joining us on this exciting journey. Whether you're a potential tenant, a local business enthusiast, or someone passionate about the future of work, we invite you to explore the possibilities at The Park Executive Suites.
Here's to a future of success, innovation, and collaboration!
Warm regards,
Sara Eddings
Business Services Manager Park Executive Suites