Partner With the Industry's Best to Manage Your Real Estate Assets
July 23, 19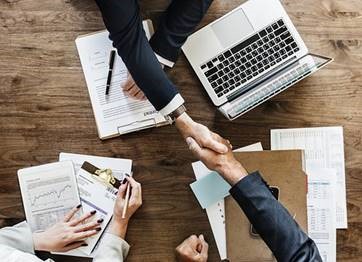 It's no secret that investing in real estate is one of the most lucrative and secure means to increase your net worth. There aren't many other opportunities where individuals can own physical assets, and there aren't many physical assets that so readily grow in value. That doesn't mean that it is easy. Like any business, you need to make smart, efficient choices to make the most out of your asset and it is important to know that each and every choice, big or small, can have an impact on your bottom line. As a business owner, it is imperative to have a good partner to help you make informed, remunerative decisions that help your business flourish.
Whether you are a seasoned commercial real estate veteran, or you are just starting to look into purchasing your first investment property, the most important attribute to find in a partner is experience. Experience brings with it a variety of expertise and, in real estate, you will find no better expert than LandPark. Our team has years of experience in the commercial market and, most importantly, years of proven results. We get those results for one simple reason. We are more than just property managers. We truly operate as your real estate partner. We will listen and not dictate. Your goals become our goals and we will tailor an individual path for you to achieve them.
We pride ourselves in our ability to leverage expertise across a variety of property types to help create an independent path for each of our partners. LandPark's vast real estate network is unsurpassed and, once we have developed plans for your assets, we will use it to support your success. From renovation, to advertising, to tenant retention we will be with you at each and every step.
The real estate market has many choices for property management and leasing services, but there is only one choice to be your partner. If you are looking for the best real estate partner you can find, look no further. Reach out to one of our advisors today.