Luxury Houston Office Space
August 09, 19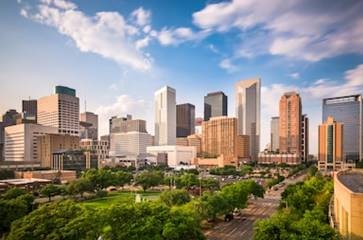 Your office should be designed to keep you productive. However, when you're leasing out or selling commercial office space, most owners want to provide long-term space to great tenants that allow a significant return on their investment. In Houston, commercial space is a very competitive network and helping your clients understand how you stand out from other office space is important. More importantly, putting your office space on the market and acquiring the right tenants may not be something that you have the time or the knowledge to do on your own, but the professionals at LandPark have a strong knowledge of the commercial property industry.
What To Expect From LandPark Commercial Services
We understand that each property owner's needs are different and provide the space tenants are actually looking for. Best of all, LandPark knows how to create value by repositioning your assets. We give your property a substantial and positive point of view for owners and their clients. From a marketplace standpoint, we'll make sure your commercial property is put into the best position possible to solidify your ROI. Your commercial office space will be in line with other businesses that offer modern commercial office space that gets results.
When your office space is on the market, asset performance is very important and we're confident in our marketing team. We have the skills to market your property by location and increase your future income earning potential to improve your fiscal outcome. We understand the value of your property is in both your income and expenses and use our assets to find you strong tenants that will compliment your building. Our team of commercial property professionals believe in delivering a quick response to our clients' needs without ever sacrificing quality.
If you're interested in lowering your operating costs and increasing the value of your assets, LandPark commercial can help!
You're invited to contact us to discuss the details of your commercial office space today!