Leasing Office Space? Here Are Five Things You Need to Know
June 04, 19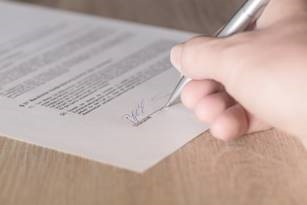 When your company is growing and you're looking to upgrade your office space, it doesn't take long to become overwhelmed with the search process. From day-to-day details to workforce considerations, here are five things you need to know before leasing office space:
Project your future growth.
Having a solid plan in place for future expansion can help you determine the needs of your lease, including the length, square footage required, fees, utilities and infrastructure, etc.
Check in with your team.
What type of space and resources do your employees need in order to work productively, both now and in the future? Keep in mind that the needs of each department may differ significantly, so it's worth checking in with your staff to understand their requirements before you commit to a space. Your graphic design team may need an open workspace in order to collaborate team projects, while your human resources department may depend on secure offices and storage in order to comply with legal privacy regulations.
Employee satisfaction matters.
The best deal in the world isn't worth it if your workforce isn't willing to commute to your new location. Likewise, the trend towards open office space does have its limits, and a recent Bisnow commercial real estate industry article points out that many younger workers are more than happy to jump ship if it means having a cubicle or office to themselves.
Make an informed choice, but don't wait too long.
While it's true that you'll want to have a full picture of both your requirements and wish list for your new office space, passing on too many locations that are satisfactory in order to continue searching for the one space to rule them all can often spell disaster. While you never want to settle on a space that won't meet your requirements, if you find an office that meets to majority of your needs, it may be worth jumping into lease negotiations immediately. Many clients have returned to spaces they previously looked at, only to find that they've already been leased.
Find a leasing 'guru' to assist in the search and leasing process.
While there are an increasing number of direct-to consumer options for leasing commercial real estate, this is an area where professional expertise and knowledge are critical. Commercial real estate leasing professionals have access to listings that are not available directly to the public. In addition, these professionals have built relationships with many companies, allowing for leasing strategies and negotiations that would not be possible without an inside connection. Leasing professionals can help guide you through the complicated process of finding and leasing space that suits your company's needs by providing creative leasing strategies, innovative prospecting, and effective follow-up.
LandPark Commercial's leasing team assists businesses in finding the perfect office space by taking the time to understand the tenant's needs, relying on local expertise, and utilizing industry connections to negotiate the best lease possible for your company. Find more information by contacting us at LandPark Commercial.