How to Use Landlord Representation to Build Your Real Estate Portfolio
December 02, 19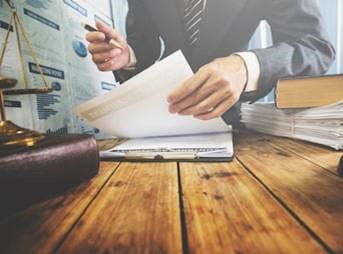 Many commercial property owners depend on property management and leasing firms to keep their properties leased up and in good repair. Not only does this service ease the owner's stress and give them more freedom, but they also ensure continued commercial occupation and repairs are handled in a timely manner. These are just the most commonly recognized advantages of using these services. Here are a few other benefits that protect your assets:
Marketing strategies

are developed to take advantage of the local markets. That may include facility upgrades, campus expansions, and working with the local Chamber of Commerce to entice a global company to join the neighborhood.
Increased property value

is a benefit of continued occupancy. This means the facilities are up-to-date on their services and meet local safety regulations. Companies moving into the area find that this saves money on upgrades and renovations when moving to a new property. Therefore, properties that have been well-maintained and used will continue to be a strong source of income for the owners.
Leasing services

ensure the continued use of real estate while supporting a steady income stream. The dependable revenue allows the company to plan upgrades, execute changes, and maintain the facility while still meeting the financial requirements of the owners.
Global strategies

are an important marketing stream in today's economy. Reaching beyond your city borders to ensure continuous occupancy not only expands the area's business potential and protect your investment

.
Financial analysis

is necessary to plan for the future care or sales of your property. These reports are available on your investment and are often reviewed regularly to ensure goals are being met. This information allows you to make sound financial decisions about the properties in question.
Since real estate continues to be a popular investment, it's important to engage specialists who understand how to position your commercial property for success. Contact LandPark to learn more about increasing the value of your assets and building up a strong, reliable real estate portfolio.