How the Right Property Management Services Help You Expand Your Investment Portfolio
June 25, 19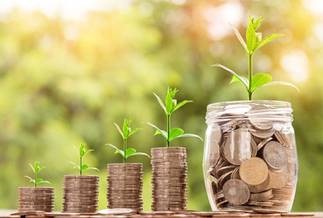 Are you thinking about expanding your current portfolio of commercial properties? There are some important things you'll want to consider before you start shopping. Working with an experienced property management company may help you answer these questions. They may be able to help you make the right decisions for your next investment.
What Kind of Property Is the Right Fit For Your Portfolio?
Adding to your property investment portfolio isn't as easy as finding a good deal on the commercial real estate market. You'll want to make sure that the property you buy is the right fit. If you are currently invested in retail properties, you may decide if it's better to stick with a market you know. Or maybe it's time to branch out into your first commercial development. If you want to buy property in a new area or of a new type, consider speaking to a property manager first. They may be able to give you insight into the needs of the community.
Do You Have the Cash Flow to Get a New Property Set Up?
Experienced property developers and investors know that getting a new property set up isn't as easy as setting out a "For Rent" sign. New owners will want to update the property and market it to maximize the income potential. That's going to take some cash. You'll want to analyze your current financial situation to determine whether you have the cash available to get a new property up and running. Your property management company will likely have options to reduce operational costs. At the very least that could be an established marketing channel to help get your property rented right away.
Do You Have the Time to Manage a New Property?
Expanding your portfolio can expand your potential income. But it can also be a massive drain on your time. Make sure you have the time required to manage your new property along with all your existing ones. This is a prime opportunity to consider hiring an experienced property manager if you haven't already done so. A property manager can manage your property and offer ideas and methods that maximize profits. If you are going to expand, it's a good idea to have a skilled property manager in place.
Looking for someone who can manage your investment portfolio? Talk to the LandPark Advisors team today.