Houston Property Management & Leasing Services
February 05, 20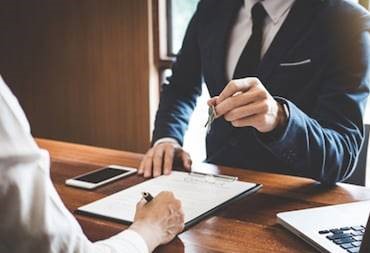 At LandPark Commercial, we understand the importance of providing high level management & leasing services for office, retail, and industrial property owners. Owning multiple properties can take the focus away from other important business tasks. With our expert services, the role between a landlord-tenant relationship is simplified to free up more of your time. Keep reading more details below to find out what you can expect from LandPark.
Why Choose LandPark For Your Commercial Real Estate Needs?
LandPark prides itself on providing superior management services while achieving optimal asset performance for our clients. We're confident in the management team we've assembled and their ability to provide exceptional customer service to both tenants and ownership. Our streamlined operations deliver quick responses to property owners' needs, while enabling us to lower operating costs and increase the value of the asset. Our seasoned leasing team has what it takes to improve occupancy and increase rental rates. Creative leasing strategies, innovative prospecting, and effective follow up are just some of the keys to our success. We believe that our competitive advantage is a combination of strong local market expertise and creative leasing strategies. We keep owners fully informed of prospects, strategy, and activity through our informative leasing reports.
Who Is LandPark?
At LandPark, our focus is on helping real estate investors reach their investment potential. We understand the challenges of today's complex real estate market and have a proven track record of overcoming obstacles and growing value. Our philosophy revolves around the idea that our performance is a direct result of NOI. We believe in producing measured results that are communicated on a consistent and transparent basis. LandPark has earned a reputation for excellence in the field of real estate consulting services. We offer advice and support on a wide variety of real estate transactions, from short-term solutions to long-term goals. LandPark has helped many clients achieve real estate growth despite market conditions.
To get advice on a wide range of real estate transactions for your short or long-term goals, you're invited to contact us today.