A Growing Market is the Perfect Time to Invest
August 13, 19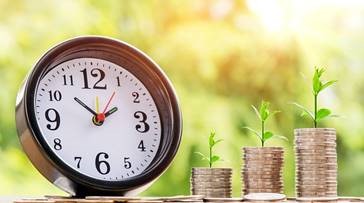 Have you noticed the rise in businesses and flow of the real estate market recently? Do you think this might be the time you can finally invest in yourself and your property goals? If you've had those questions cross your mind, then you're on the right track to pushing yourself into that next level market you've been thinking of.
Today's market is in high demand. Property is selling quickly and racing towards the closing table at high speeds, with great deals! There are new businesses rising from the ground left and right. Interest rates are lower than they've been in years, and you simply can't beat the deals out there. With that being said, every tiny piece of the puzzle in today's market requires some outside help. No matter your knowledge in the real estate world, or your friend offering insight on the market, you need somebody that works in the field every single day. A team that is truly there to help you. Whether that be with property management, making your first ever investment (or your tenth), buying or selling, or just making a ginormous choice with property. You need somebody that is looking out for you and your best interests in the market. You need an expert.
Let me introduce you to LandPark, a team of devoted real estate professionals. They help you drive the value in your real estate assets, by using a multi-option investment. With a full service real estate team focusing on leasing, property management, and marketing they ensure that your investments are maintained to the fullest. If you need storage, they've even got you covered there.
LandPark offers full services that invest in their investors. Each relationship is important and prioritized, promising financial reporting monthly, quarterly, and annually. They give you the competitive advantage to the market. With honest work and seasoned professionals, they are your go-to for high quality management. With LandPark, every property has a created balance between the owner and the tenants. This offers both sides great luxury in fulfilling their needs.
Rather than stressing over managing your own commercial property, why not let a team of professionals maximize your profits and take out the stress of having to manage things on your own?
Sit back, relax, and let LandPark take care of your marketing and management needs.
Feel free to contact us with any questions.