Discover How Landlord Representation From LandPark Commercial Can Enhance Your Property
October 02, 19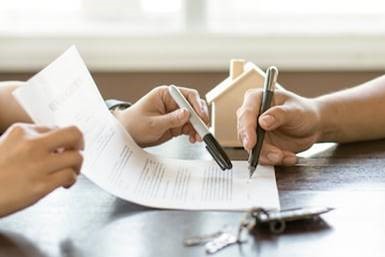 Managing or owning commercial property in the Houston area can be complex business practices and require professional assistance. What's most important; is maintaining your investors, property upkeep, quality tenant retention rates, and maximizing your assets. Far often than not, commercial property owners find out that running and maintaining commercial real estate assets is not as easy as it appears.
In fact, they find themselves unable to achieve optimal results when they're managing their property on a daily basis. However, the business side of running commercial property isn't something your business should neglect. Learn how LandPark Commercial's landlord representation services can help you successfully maintain your real estate.
What Is Landlord Representation?
Not all landlords will have knowledge of assets, a commercial portfolio, a database of Tenant representatives, or maximizing your value. LandPark can work with you to reposition your real estate if it's underperforming or to give your investment unique perspective. We understand the value of supporting our clients every step of the way for a realistic ROI strategy. More importantly, we can work with a nationwide audience. Our impeccable track record in commercial real estate can help our clients achieve their goals.
Does My Commercial Property Run A Risk By Not Having Landlord Representation?
Many landlords fail to realize they're running a business when it comes to managing your commercial property. Unfortunately, others are not equipped with the necessary knowledge to devote their time and hard work towards maintaining your property. This can lead to future liability, property deterioration, and bad tenants.
At LandPark Commercial, we have the ability to help you raise your assets and find the perfect match for nearly any commercial property. In fact, we're prepared to provide landlord representation that can:
attract/maintain good tenants

maintain records

deal with your

tenants

collect rent

budget expenses
You're invited to contact us at LandPark Commercial for more details on our professional landlord representation today. We're your commercial real estate management services experts.
Supplemental Resources:
LandPark Commercial
Fannie Mae
Becoming A Landlord
https://www.fanniemae.com/content/tool/landlord-guidance.pdf