5 Tips to Help You Find the Perfect Office Space for Lease
October 10, 19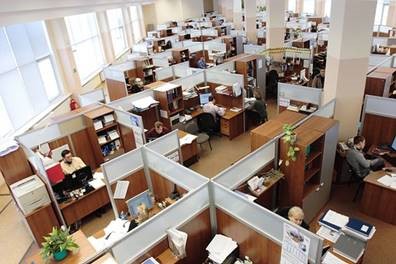 Finding the right office space can be very important for your business. You need to think about what you want to accomplish with this space. Will you have clients coming over to your office space? In that case, you will need to find a space that will make a good impression on them. It will also need to be located in an area that your clients will be able to find easily. On the other hand, you may just be looking for an office space in which your staff members will be comfortable and productive. Here are a few tips to find the right office space for you:
Space

: Of course, it's a good idea if your office space is spacious. But there are times when you might have to sacrifice space in order to get a good location. You can still create the impression of space by decorating your offices in a minimalist way.

Light

: In general, it's a good idea to get offices where there are windows and some natural light coming in. Not only will this make a good impression on clients, but it will also help your staff to be more productive.

Reception Area

: It's good to have a bright, welcoming reception area where clients can wait quietly and maybe enjoy a cup of coffee while waiting for their appointment. This is the first impression you make on your client, so try to make it a good one.

Offices/Cubicles

:

Make sure that the office space you get has enough space for everyone who needs to work there. Will you be able to fit as many cubicles as needed? If not, then can you switch to an open floor plan? Do you have enough offices for the people in management positions? Make sure you consider all these things before leasing office space.

Common Area

:

In addition to offices, cubicles and a reception area, it's also nice to have a common area for your staff members where you can have a coffee pot, microwave, a refrigerator etc. It's also nice to put some effort into making this common space a nice one with tables, chairs, couches etc.
Contact us to learn more about all the things you should consider when leasing office space.