Right Move Storage, LLC Awarded Management and Leasing of a 1,052 Unit Self-Storage Portfolio in Texas City and Galveston, Texas
February 26, 19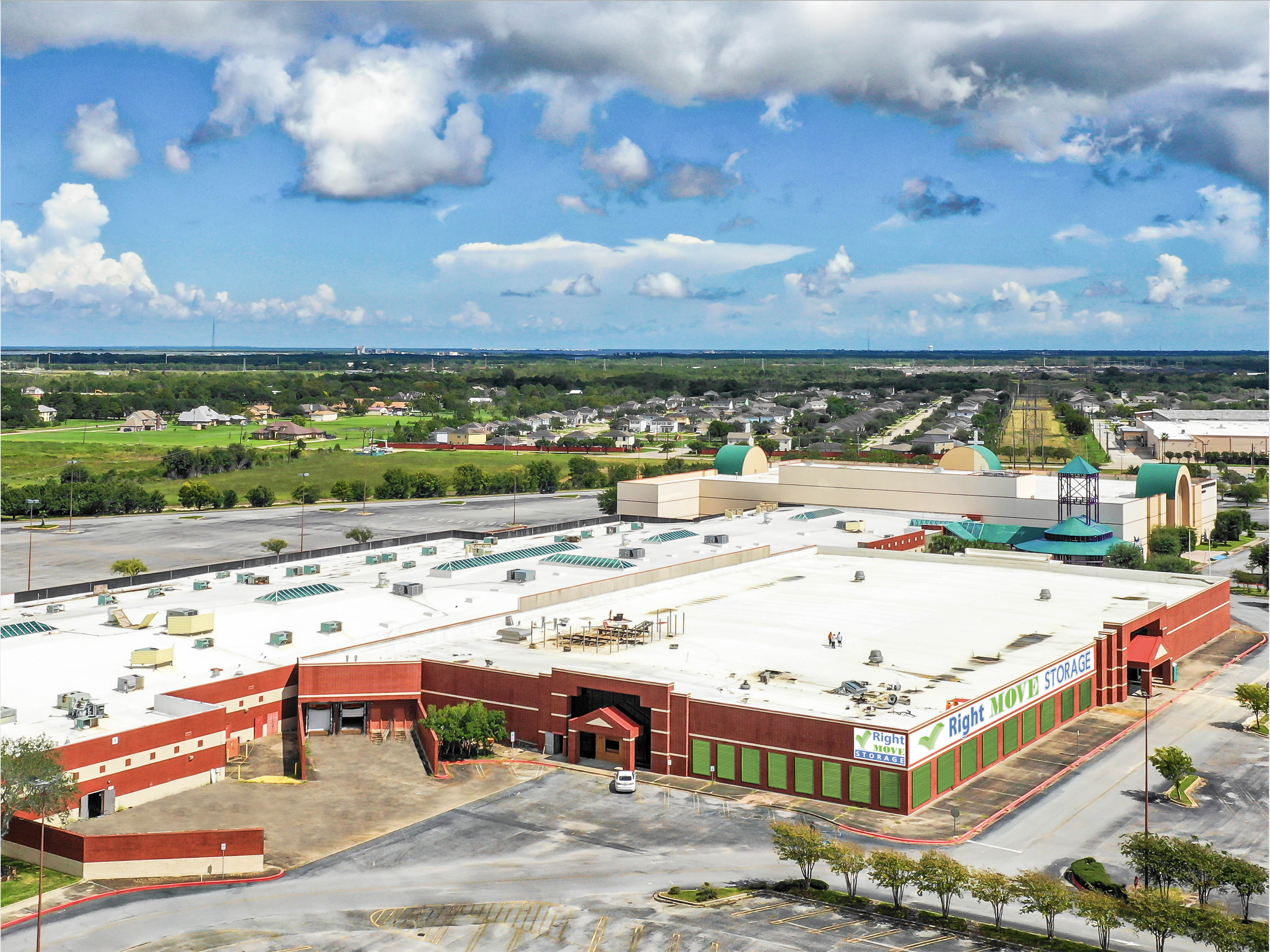 Right Move Storage, LLC
Houston, Texas
February 26, 2019
Right Move Storage, LLC, headquartered in Houston, Texas announced this week that it has been awarded the management and leasing of a 1,052 unit Class "A" self-storage portfolio consisting of two properties located in Galveston and Texas City, Texas.LandPark Advisors, LLC ("LandPark"), an affiliate of Right Move Storage, will oversee operations and provide advisory services. The properties are owned and developed by Jerome M. Karam, owner of JMK5 Holdings.
Both properties are currently in the final phases of construction. The 50,008 square foot property in Galveston will be assigned management in April 2019, and the 63,675 square foot property in Texas City will be assigned management in March 2019. This brings the total number of units under management by Right Move Storage to 9,250 and the total managed square footage to over 1,393,000. Right Move Storage was recently named Number 23 in the country of the Top Industry Leaders in the self-storage industry by Inside Self-Storage Magazine.
Darren Kelley, President of Right Move Storage, LLC, stated "Both of these incredible properties are positioned in rapidly growing markets with great potential for revenue growth in 2019 and beyond. This portfolio sets the bar for quality storage in its market. We intend to grow revenue quickly through effective marketing strategies and aggressive rate management. The Right Move Storage Team is excited about the opportunity to maximize these property's profit, and to work with the JMK5 Holdings Team to realize their full potential. We are very pleased to secure this management assignment and look forward to being a part of this portfolio's success story."
The portfolio features two properties in: Galveston, a 436-unit property consisting of all climate-controlled storage units. Mr. Karam converted a section of Galveston's historic Falstaff Brewery into a world-class storage property; and Texas City, a 616-unit property consisting of all climate-controlled storage units. The conversion property is part of Mr. Karam's repositioning of the former Mall of The Mainland which features World Gym, Altitude Trampoline Park, Cinemark Movies 12, among other successful businesses.
Right Move Storage LLC, operating under the trademark Right Move Self-Storage®, is a privately owned, fully integrated real estate operating company specializing in the development, acquisition and management of self-storage facilities nationwide. Headquartered in Houston, Texas, the Right Move Storage team manages multiple properties nationwide. The Company is soliciting acquisitions nationwide of single facilities, multi-store portfolios, projects in development, or the management of existing operations. For additional information please contact Darren Kelley, President at 832-415-3315 or dkelley@rightmovestorage.com
LandPark Advisors, LLC is a full-service real estate management, leasing and investment company providing premier services for self-storage, office, retail, industrial, and multi-family properties nationwide.
LandPark has earned the reputation for excellence in the field of real estate consulting services. LandPark offers advice and support on a wide variety of real estate transactions, from short-term solutions to long-term goals. Clients in need of advisory services such as acquisition financing, bridge loans, construction financing, development and asset strategy, joint venture equity, mezzanine debt, permanent financing, and recapitalization strategies have relied on LandPark Advisors to overcome obstacles and achieve their investment goals. To find out more about LandPark Advisor, LLC, please visit our website at www.landparkco.com.