Commercial Property Management & Leasing: Here's What You Need to Know
November 13, 19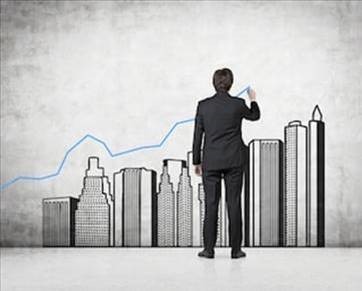 Commercial real estate owners and investors face an increasingly complex real estate market. Most business leaders rely on a team of advisors and consultants in order to make the best decisions possible for their company, and this is true in the real estate market as well. With so many commercial property management and leasing firms in the Houston area, it can be challenging to find a company that will provide superior management and leasing services while also achieving optimal asset performance. Each firm has their own approach to operations management, tenant services, and asset value building. Here are the top 3 things to think about when searching for a property manager and leasing firm for your commercial property.
Marketing
In order to make sure your properties have a high occupancy rate, you'll want to hire a firm that understands how to give you proper exposure. It's not enough to post a few ads or simply put up a sign and hope for the best. Instead, look for a company who will intentionally drive leads to your property by analyzing the market and providing you with a detailed plan for reaching prospects and brokers.
Data-driven Decision Making
More than ever, data is being used to inform decisions in most business industries, and commercial real estate is no exception. As Integrated Business Systems points out, "...property owners and operators may spot opportunities by monitoring leasing trends in their own portfolios, and by staying on top of hot topics in the news, social media outlets and online forums." It is crucial to hire a property management and leasing firm that understands the importance of using data to inform their strategy for growing your assets, managing tenants, and solving investment challenges.
Additional Services
Because there are many commercial property management companies in Houston, it can be difficult to sort through the competition. Look for firms that can provide additional value through complementary services. Some firms offer asset management, detailed financial reporting, integrated marketing strategies, and consulting services. For example, LandPark Commercial offers consulting services to help clients navigate the complex real estate market. Consulting services are often all that stands between stagnant properties and assets that continue to grow.
The Bottom Line:
There are many adequate commercial property management and leasing companies in Houston that can provide basic services to help you manage and lease your properties. Those looking to grow their investments, however, should take a deeper look at what services can provide added value. Seek out companies who can develop a marketing plan focused on high occupancy, while also using data to inform property management, consulting, and asset growth. Contact LandPark Commercial for help in achieving your real estate investment goals.
For additional information regarding our services, email us or call 713-789-2200.