4 Signs You Haven't Got the Right Houston Property Management Firm
June 11, 19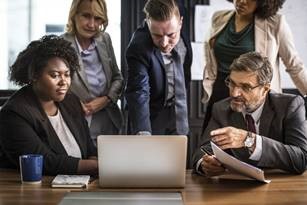 Using the right Houston property management firm has a direct relationship with your net operating income (NOI). But what works for one real estate investor may sometimes fail miserably for another. So you need to be sure that you're enlisting a firm that specializes in the type of commercial properties you own or aspire to buy.
For example, managing retail properties is not the same thing as handling office buildings. And if you're looking to hire a shopping center specialist, you have to get someone with extensive experience in retail rental spaces. With that said, it's common for a Houston commercial property manager to handle different types of properties at the same time, including office, retail and industrial spaces. Tenants in all of these rental spaces differ in their expectations and requirements, so you want to engage a real estate manager with expertise and experience in the kind of tenants you're targeting.
Here are common indicators that you're not working with the appropriate property manager:
1. High move-out rates: A good manager should be striving to minimize disputes over rent payments, violation of lease terms, or misconduct, such as aggressive disturbance within your commercial properties.
2. Low occupancy rates: Don't accept occupancy rates that are below the market average in the location of your property. Is your property manager keeping your property in great shape to support the continuity of your tenants' operations?
3. Late rent payments: A professional property manager must ensure they're collecting and sending rent on your behalf in time. You should discuss this issue beforehand, and find out what measures are in place to discourage late payments.
4. Below-par rental income: It's the responsibility of your commercial property manager to optimize rental income. This includes maintaining the property to attract higher rental fees.
All of the above factors can impact your NOI. Thankfully, you can turn to LandPark for professional guidance and representation. We boast the commercial property management experience necessary to keep your tenants happy as we meet your financial goals.
Contact us now for help making the most out of your real estate investments!