LandPark Advisors, LLC Awarded Leasing and Management Assignment for Hollister Business Park in Houston, Texas
May 14, 19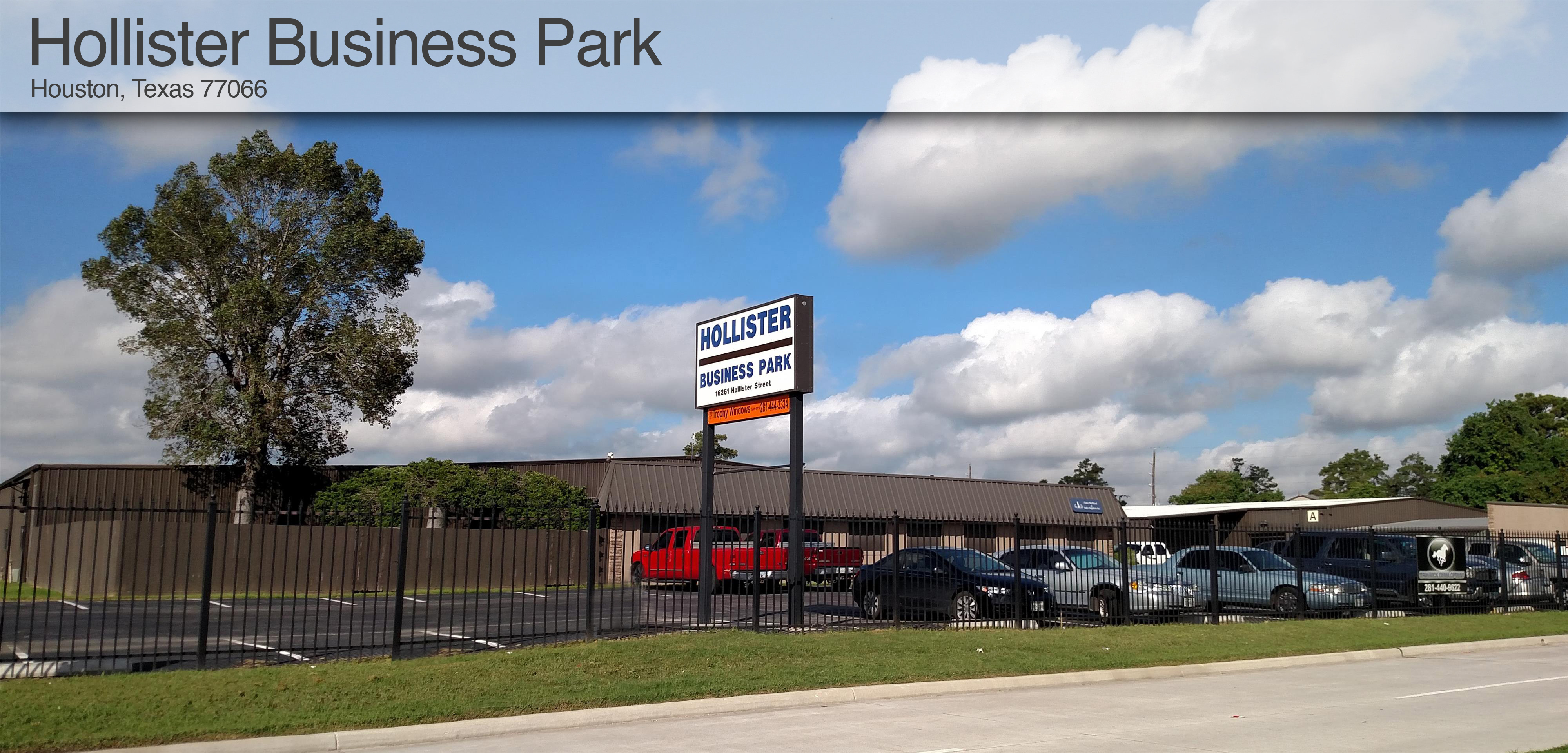 LandPark Advisors, LLC, headquartered in Houston, Texas announced this week that it has been named the Exclusive Management and Leasing Company for Hollister Business Park & Storage located at 16261 Hollister Street in Houston, Texas.
Hollister Business Park is an industrial office/warehouse multi-tenant project consisting of 243,688 square feet of rentable building area situated on 14 acres and is centrally located between Beltway 8 and Highway 249 in the Tomball Parkway Industrial Submarket, one of Houston's key industrial, distribution, and manufacturing submarkets.
Bill McGrath, President of LandPark Advisors, LLC stated "Hollister Business Park offers a variety of unique leasing opportunities available for small to medium size businesses at very competitive rates with new ownership committed to providing professional and responsive management for their tenants. We are very pleased to receive the management and leasing assignments for this project, to be working with the new ownership, and being a part of the success story for this project." The project offers single offices, storage units, and warehouse spaces with sizes ranging from 625 to 23,000 square feet currently available. All leasing inquiries should be directed to Will McGrath or Ryan Burnaman at (713) 789-2200.
LandPark Advisors, LLC is a full-service real estate company providing professional asset management, property management, leasing and brokerage services to a variety of third-party owners, lenders, and investors. The principals involved with LandPark Advisors, LLC are seasoned professionals with in-depth experience in all property types including office, retail, industrial, and self-storage. To find out more about LandPark Advisors, please visit our website at www.LandParkCo.com.