CORPORATE LEADERSHIP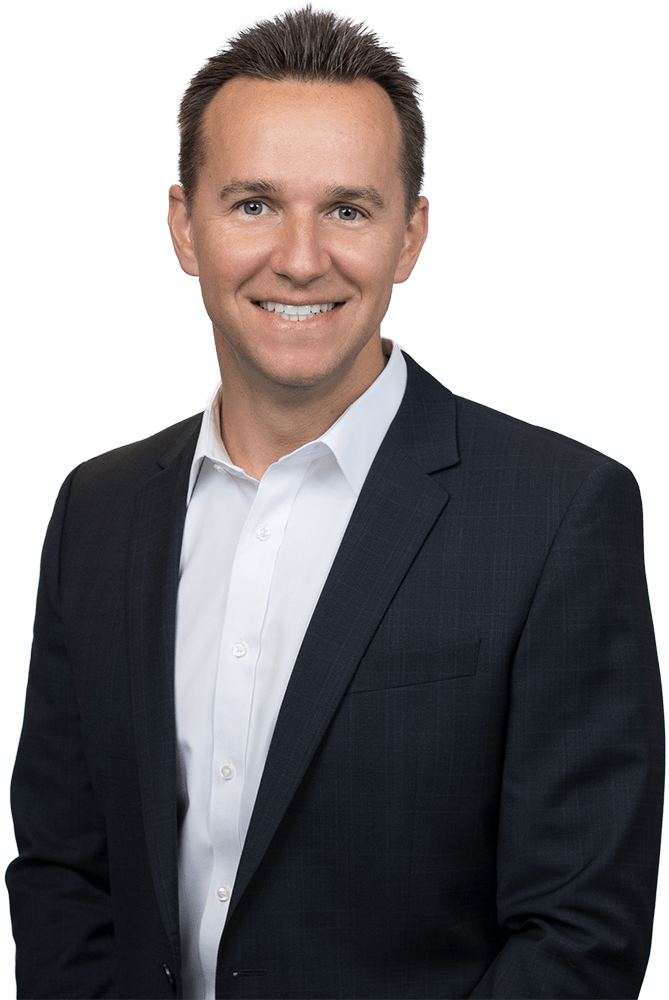 Mr. Wall serves as Chief Executive Officer for LandPark Advisors, LLC. He has over a decade of experience in the commercial real estate and investment brokerage industry with a specific expertise in acquiring and structuring complex commercial real estate transactions, which includes the acquisition of real estate operating companies. Mr. Wall has a broad base of experience ranging from identifying and structuring acquisition opportunities to asset and property management, refinancing existing debt, sophisticated loan work outs, partnership recapitalizations, and dispositions. He has a wide range of geographic market exposure, with an extensive investment and development background in institutional and entrepreneurial environments including one publicly traded company and a publicly traded self-storage and multi-family REIT. Prior to his public company experience, from 2003 to 2007, Mr. Wall was involved with privately syndicating over 7,000 residential units throughout California, Washington, Arizona, Nevada, and Florida. During this period, his responsibilities included sourcing and closing over $650 million in value-add apartment opportunities while simultaneously disposing of approximately $250 million. One of his key accomplishments was identifying and closing a seven asset (1,215-unit) off market multi-family portfolio in Seattle, WA valued at $97 million.
From 2001 to 2002, Mr. Wall worked as the Acquisitions and Development Financial Analyst for a privately held multifamily group with more than 22,000 units under ownership and third party management in over 145 apartment communities throughout California, Nevada, and Utah.
He received a Bachelor of Science Degree from Marshall School of Business from the University of Southern California with a concentration in Real Estate Finance in 2001 and currently holds a California Real Estate Broker's License. Mr. Wall is an active participant with the following organizations: USC Alumni Association, Self Storage Association (SSA), Inside Self Storage World Expo, National Multi-Housing Council (NMHC), ALM Real Estate Media Group/RealShare, Urban Land Institute (ULI), National Apartment Association (NAA), and Real Estate Investment Securities Association (REISA).
Expand Bio
Collapse Bio
Mr. McGrath has been active in commercial real estate for over 30 years and has extensive asset management, leasing, dispositions, corporate real estate, and property management experience. He excels at providing creative solutions to industry challenges and has extensive experience with office, retail, industrial, and self-storage properties. Prior to joining LandPark, Mr. McGrath served as President of a publicly traded real estate company and was responsible for evaluating and implementing pro forma performance, meeting target leasing goals, and overseeing the Asset Management, Property Management, and Leasing Operations for over 120 properties throughout the country including office, retail, self-storage, student housing, multi-family and assisted living facilities. He currently holds a Texas Real Estate License and has held the CCIM designation since 1993.
Mr. McGrath co-founded Right Move Storage, LLC with a focus on providing effective operational services for self-storage properties throughout the United States. In forming Right Move Storage, he put together a team with a proven track record of maximizing asset performance, resulting in improved property net operating income (NOI) and asset valuation for its clients. Through marketing efforts, hard work and years of experience, the Right Move team has repeatedly turned underperforming assets into the most successful facilities in their communities.
Mr. McGrath has frequently been asked to speak on the subject of commercial real estate investments, marketed conditions, and tenant-in-common structures. Most recently, he participated on a panel with 7 other speakers on a question and answer panel in front a group of more than 350 investors in Seattle, Washington.
Mr. McGrath has previously served on the Board of Directors of the Houston Association of Realtors' Commercial Services Division. He is highly involved in the community and has served as President of the First Colony Youth Basketball Association and has previously served on the Board of Directors of the First Colony Pony Colt League as well as the First Colony Little League. He is also a National Advisor on the Houston Advisory Board through the International Leadership Foundation.
Expand Bio
Collapse Bio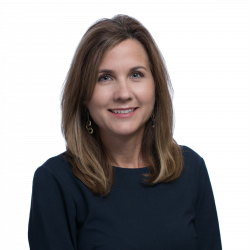 Jackie Eddings currently oversees the property management and operations for the Houston commercial portfolio of approximately 1.6 million square feet. With over 20 years of commercial real estate experience, Jackie has extensive experience in asset management duties including financial analysis, budget development, organizational management, client relations, direct management and leasing activities as well as construction/project management. Prior to joining LandPark Commercial, Jackie was Sr. V.P. for the Commercial Division of Asset Plus Corporation where she handled a large portfolio of investments for both third party and company owned assets. In addition to portfolio oversight, she was responsible for organizing extensive due diligence packages for numerous company acquisitions, major construction rehab for newly acquired assets and provided supervision and oversight for a new medical office development in San Antonio.
As Asset Manager, she is responsible for analyzing and implementing activities that will add value to each property under management and to the portfolio of properties as a whole with an emphasis on long-term appreciation of the property as well as short-term cash flow. With direct oversight of Operations, she will work closely with the property owner to achieve their goals and objectives, mindful of changing market opportunities and economic factors affecting tenancy and financial developments that can lead to alterations in the physical or financial structure of the project itself.
Jackie is a Texas Real Estate Broker and currently holds a CPM® designation.
Expand Bio
Collapse Bio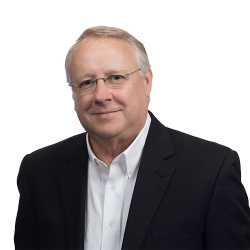 Mr. Holland has been involved in commercial real estate for over 35 years. During that time, he has held a variety of real estate positions including that of Designated Broker and Leasing Director; then VP of Investments for a publicly traded real estate firm with over 30 office, retail and industrial properties in Texas, California, Arizona, Illinois, Missouri, Ohio, Kansas, Indiana and South Carolina.
Mr. Holland has broad real estate experience with all aspects of commercial real estate leasing, property management and brokerage work. He has represented both Landlords and Tenants as well as Sellers and Buyers and has also served as a court appointed receiver in the state of Texas. Currently, as Senior VP of Brokerage Services and the Broker for LandPark Commercial LLC, he is actively involved in representing and consulting with clients in all areas of commercial real estate including project leasing, management and tenant representation.
In an effort to better serve LandPark's existing clients and expand LandPark's services in Central and South Texas, Mr. Holland has relocated from Houston and is overseeing LandPark's Central Texas office.
Education: BBA – University Of Houston – Clear Lake
Texas Real Estate Broker
Expand Bio
Collapse Bio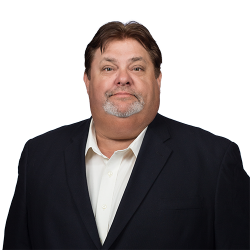 Mr. Kelley brings over 27 years of successful operations experience to Right Move Storage. While his focus is primarily on self-storage management, Mr. Kelley has also been active in retail, hotels and restaurants. His extensive knowledge, background and work ethic have produced exceptional results in the real estate industry for his properties and clients alike. These experiences led him to cofounder and President of Right Move Storage, a full-service self storage management company and brand.
Mr. Kelley has aligned the company with several real-estate industry veterans who can handle every aspect of the self storage industry. His vision for Right Move Storage is to provide a premier management company focused on improving operations, driving revenues and growing NOI and value for its clients.
Prior to founding Right Move Storage, he joined American Spectrum Realty Management in 2010, where he was charged with building a self storage brand from scratch. Mr. Kelley and his team oversaw the management and turnaround of a 22 property distressed storage portfolio. The portfolio was burdened with a large number of non-performing properties, some of which had serious issues with their loans. Even with the historic downturn in the economy paired with a difficult lending environment, the team successfully completed 10 refinances fueled by exceptional revenue increases, expense reduction and NOI growth. Distributions were returned to investors and several properties began expansion projects due to the increases in occupancy. In addition, he strategically planned and successfully completed the management takeover of 20 additional properties covering six states over the course of a 24 hour period.
Mr. Kelley joined Public Storage in 2001 as District Manager. At the time, he was recruited to improve operations and maximize profits while controlling costs. Mr. Kelley was part of the operations team who helped Public Storage accumulate the cash necessary to make the 500 property acquisition from Shurgard possible. Additionally he was responsible for coordinating the transition in Houston for the 80 local Shurgard properties. A consistent performer, he also won several awards and was recognized nationally for his results. Mr. Kelley previously worked for recognized brands such as Popeye's, Boston Market, and Diedrich Coffee/Gloria Jeans Coffees in District, Regional, and National capacities.
Mr. Kelley graduated University of Houston in December of 1987 with a degree in Hotel and Restaurant Management.
Expand Bio
Collapse Bio
Ms. Werlinger has been an accountant in the commercial real estate industry for over 20 years. She began her career as an Accounts Payable/Receivable Clerk while working for her accounting degree then quickly moved up to Controller managing a staff of several employees. Ms. Werlinger has extensive experience in all aspects of real estate accounting including following GAAP (Generally Accepted Accounting Principles) and SOX (Sarbanes–Oxley Act of 2002) standards to maintain the integrity of the financial data. She has a very strong ethical background and enforces policies and procedures to ensure all activity is accurate and accounted for. In addition, Ms. Werlinger implements internal control practices to avoid any potential fraudulent activity under her management. She has worked with various audit firms and understands the necessary procedures to validate recorded entries and pass audit testing. She graduated from University of Phoenix with a BA in business accounting in 2010 and an Associate degree in Accounting from Bryant & Stratton College in 1998.
Expand Bio
Collapse Bio
LEASING & BROKERAGE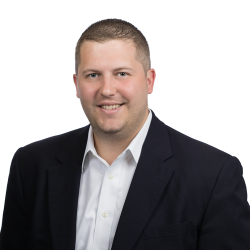 As Vice President of LandPark Commercial, Will is currently responsible for leasing and marketing office, retail, and industrial/warehouse buildings in the Houston area.
Will McGrath has over 9 years of experience in the Houston office market. He has worked in virtually every sub market in the Greater Houston area. Will has been instrumental in assisting LandPark Commercial in building its Houston Leasing and Management portfolio, as well as overseeing its various leasing assignments.
Prior to joining LandPark Commercial, Will had extensive experience in leasing, managing and marketing of a 1.8 million-square-foot portfolio of numerous office properties in the Houston area for a variety of different owners.
Will is an active member of the following organizations:
• TREC – Texas Real Estate Commission Salesperson License
• HAR – Houston Association of Realtors
• 9+ years experience in commercial real estate industry
• Texas Young Professionals – Houston Chapter
Will studied Marketing at the Bauer School of Business – University of Houston, Texas and has taken various courses through the Texas Real Estate Commission. He has also served as an Emergency Medical Technician in Wharton County and Stafford, TX from 2006 to 2016.
Expand Bio
Collapse Bio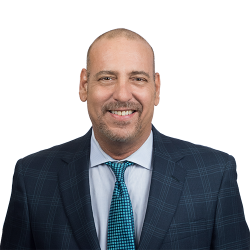 Michael Gary has been involved with commercial real estate in Houston for the past 25 years as an Office Landlord leasing agent, and Property Manager. He is currently Vice President of Office Project Leasing for LandPark Commercial. Prior to joining LandPark Commercial, Michael worked for a large publicly traded company, as well as 17 years with Asset Plus Corporation. As a Director of Leasing, he was solely responsible for approximately 1.2 million square feet of Class A, B, and C commercial office buildings. Michael has completed more than 250 significant office leasing transactions totaling over 1.85 million square feet. He has also represented building owners and negotiated leases on their behalf with top various industry leading corporations and organizations including, but not limited to: Corinthian Colleges, HCC, Homeland Defense, US Customs, Sickich, J.P. Morgan Chase Bank, State Farm (regional headquarters), AFLAC (regional headquarters), and KUBE 57 Television, amongst others.
Michael's depth in real estate also extends towards Operations, which allows him to better understand an asset and market it accordingly to all prospects. Michael will be key in assisting LandPark Commercial Houston in building a Leasing and Management portfolio encompassing nearly 4.5 million square feet of various product types, and classes.
Michael's capabilities in both office-leasing and property management assures maximum success for all property Classes and sizes. During his 25 plus year career, Michael has proven himself to be a dynamic, multi-talented team member that offers the ability to provide value and creative solutions for property owners while meeting the requirements of asset managers and tenants alike.
Expand Bio
Collapse Bio
As a Leasing Executive of LandPark Commercial, Tyler is currently responsible for leasing and marketing office, retail, and industrial/warehouse buildings in the Sugar Land and Stafford area. He has over 4 years of experience in the Houston and Sugar Land office market and is key in assisting LandPark Commercial Sugar Land in building its Leasing and Management portfolio by overseeing its various leasing assignments and growing business.

Prior to joining LandPark Commercial, Tyler had extensive experience in sales management, sales training and team building. He continues to help LandPark grow in the right direction with experience and knowledge of the industry and markets.

Active membership of the following organizations:
• TREC – Texas Real Estate Commission Salesperson License
• MPT – Management Professionals of Texas
• 9+ years' experience in Sales Management and Commercial Real Estate
• Texas Young Professionals – Houston Chapter

Tyler studied Christian Ministries and Business Management from Mid America Christian University and received a 4.0 GPA with honors including Deans List achievement. He has also taken over 240 hours of real estate courses through the Texas Real Estate Commission.
Expand Bio
Collapse Bio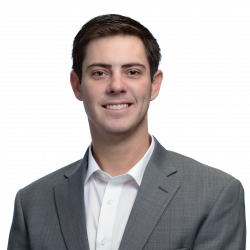 Ryan Burnaman joined LandPark in September of 2018. Ryan is passionate about redefining real estate by offering a superior level of service to our client's. Ryan is currently responsible for marketing office space, retail, and industrial/warehouse buildings in the greater Houston area. Ryan has over 3 years of experience in Commercial Real Estate in and around the Houston market. Marketing is Ryan's biggest asset which brings tremendous value to LandPark in expanding its Houston footprint.
Ryan attended San Jacinto College in 2009, where he played his first two years of college baseball, as well as perusing his degree. He was selected in the 46th round by the Baltimore Orioles in 2010, which was a huge accomplishment for him. Ryan received his bachelor's degree through Concordia University in Exercise Science.
Expand Bio
Collapse Bio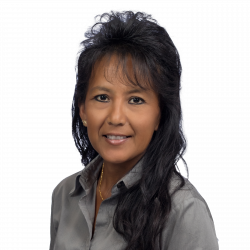 Apple Lewis joined LandPark Commercial in October 2014 as Marketing Director/Graphic-Designer, responsible for content creation, print collateral, on-line advertising campaign, marketing initiatives as well as leasing administrator and administrative support. She has nearly six years experience as marketing assistant prior to LandPark Commercial, responsible for press releases, web content updates, marketing brochures, Power Point presentations, and administrative assistant. She has over twenty years of experience as a Graphic-Designer in Residential, Commercial Real Estate, and Self-Storage industries, responsible for marketing collateral, web design, magazine production, photography, and customer service. Apple received a Bachelor's of Arts Degree in Graphic Design from California State Polytechnic University of Pomona and an Associates Degree in Liberal Studies from San Diego Community College.
Expand Bio
Collapse Bio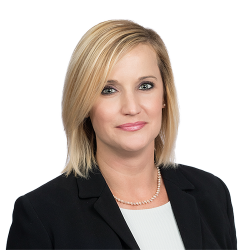 Rosie Daily joined LandPark Commercial in October 2016 as Lease Administrator and is responsible for leasing administration and office support. She has 17 years of experience as an Executive Administrative Assistant, Leasing Agent, Property Manager and Lease Administrator with management responsibilities, specialized support and client and vendor relations. Prior to joining LandPark Commercial, Rosie had worked for a commercial real estate company, a payment processing company and a private investment firm.
Expand Bio
Collapse Bio