Why Your Company Needs to Relocate to a Better Office
March 09, 18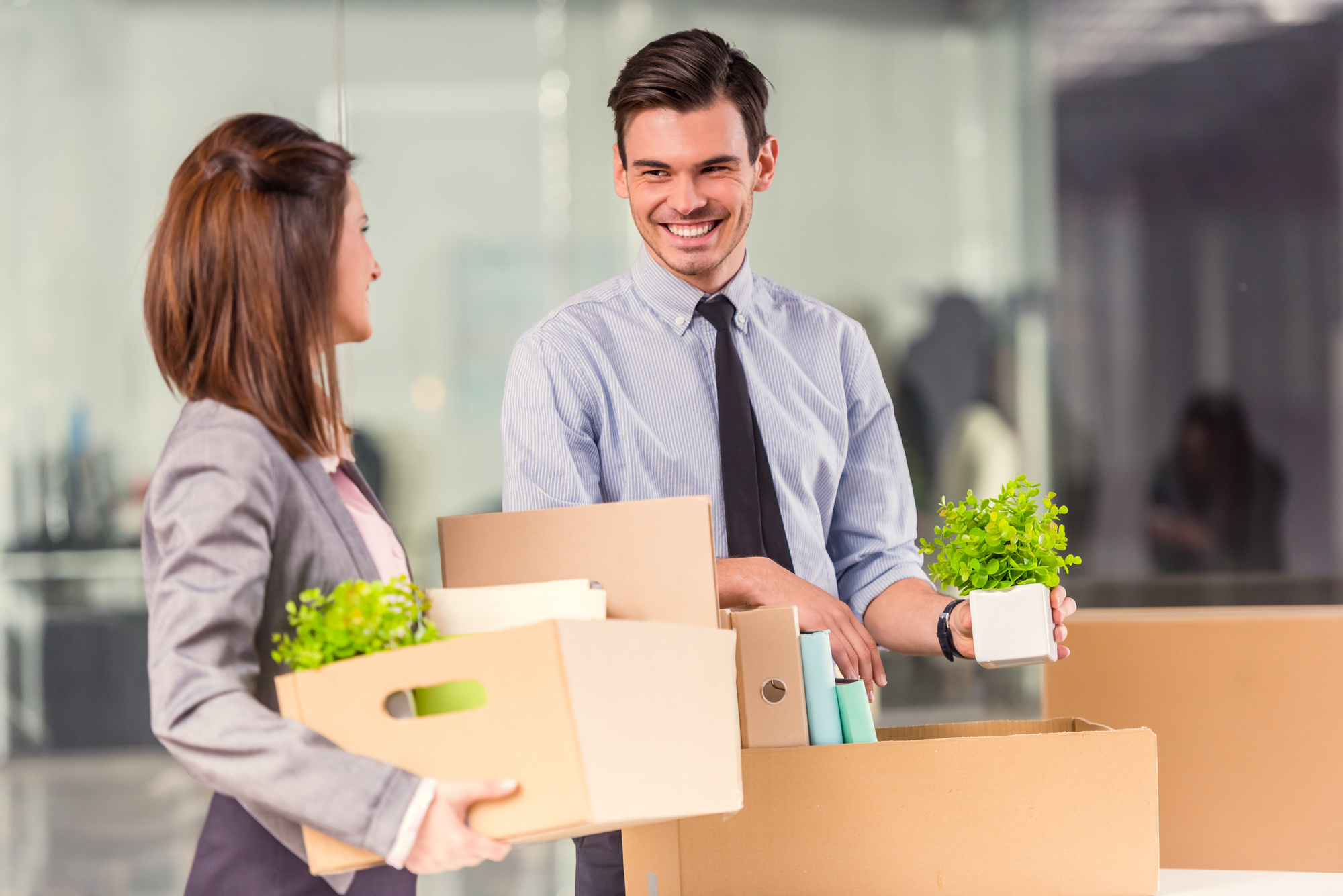 It's something that's all around you, rarely gets attention, and can make the difference between the success or failure of your business. It's not a riddle - we're talking about your office space.
The right office upgrade can boost productivity, morale, and your company brand.
Here are some of the top reasons to consider investing in an office upgrade.
Improve Employee Engagement
The more focused and happy your employees are, the more productive they will be. According to The Harvard Business Review, a well-designed office with the right amenities can make employees more engaged and excited about work.
A great office also lets your employees actually get the work done more quickly. With designated spaces for quiet, focused work and team collaboration, they can seamlessly shift gears between teamwork and solo work as necessary.
Recruit Better Talent
Any business is only as good as the people who run and operate it. That's why so many of today's companies are constantly improving perks and benefits. But the savviest businesses know that their physical environment is just as important as what's in the break room.
In Seattle, for example, companies have to race against corporate titans like Amazon and Google to find suitable office space. This happens because all businesses, from a 5-person startup to a tech company that employs thousands, know that a beautiful, functional office helps draw in the top available talent.
Boost Your Company Brand
In today's fast-paced digital world, we are forced to make decisions with small chunks of information. That's why branding is everything. If your company attains a negative brand, good luck trying to convince a top recruit to come work for the business.
On the other hand, a strong company brand might make a candidate choose your business over bigger, better-paying competitors.
The foundation of your company's brand and the image it portrays is your physical space. Sure, it might have been okay for you to be the scrappy startup when you were first in business, but things have changed.
When you're looking to present a professional, polished company to the world, you need a well-designed office with modern perks.
Get Closer to The Right Areas
Maybe your company is heavily involved in ground transportation and needs to be located close to the highway. Perhaps you have out-of-town investors who plan on regularly flying into a local airport. Or it could be that you simply want to cut down on you and your employees' current commute.
Whatever you need from your surrounding area, moving offices is the way to get it. An office upgrade is an opportunity to strategically position your company to cut down on unnecessary travel for clients, vendors, and staff.
Final Thoughts on an Office Upgrade
These benefits are all wonderful and valuable. But you've got to balance them against the relative costs of taking on a new office. Luckily, if you find the right commercial leasing company, it'll be much easier to find space that has what you need and fits your budget.
Get in touch with the team at LandPark Commercial today to learn how we can help you get the perfect office for your growing business.